DILIGENT WORK. HONEST ANSWERS.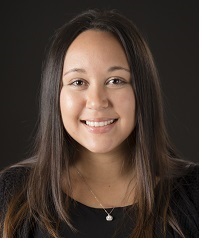 Jeni Inirio can be counted on to deliver honest answers. As a paralegal at Skinner Law, she helps set up trusts and handle estate planning documents. She also assists with probate matters. Jeni provides expertise in litigation issues, and she knows how to navigate the legal system.
Her legal career began back in 2005, when her QuickBooks skills landed her a position with a small law firm that was just starting out. As the only employee, she wore many hats, acting as both the legal assistant, accounts payable and accounts receivable. This position allowed her to learn a tremendous amount.
From there, she took on new positions that would help her further develop her skills. Hands-on experience counted for a lot, but she also wanted to continue her formal education. She earned a bachelor's degree in psychology from Portland State University and an associate degree in paralegal studies from Portland Community College.
She's helped with many types of litigation, from personal injury to product liability. She's grateful knowing that her experience helps her navigate the legal system, and to help guide others through it as well.
When clients meet her, they can expect diligent work and honest answers. If Jeni doesn't know the answer to a question, she'll do what's needed to find it. She will advocate for her clients and help them achieve the best results possible.
Jeni is bilingual in English and Spanish, and she's earned her Legal Technology Core Competencies (LTC4) certification. When she isn't at work, she enjoys crocheting, camping and kayaking. She married her high school sweetheart and has three children, as well as two Yorkie-Poos.
Education:
Portland Community College, Associate Degree, Paralegal Studies
Portland State University, Bachelor's Degree, Psychology
Professional Affiliations:
Member, Oregon Paralegal Association
Member, Lambda Epsilon Chi (LEX)